Between Lorient & Auray, the Ria of Etel is worth a visit since it is one of the most beautiful sites in Brittany.
From the Etel sandbar, this inlet penetrates 15 kilometers inland and forms a ria dotted with islets sheltering small ports, villages and hamlets with an authentic charm like that of Saint Cado.
You will be seduced by the variety of landscapes and the peaceful atmosphere of this "small sea" which recalls in many aspects, the Gulf of Morbihan.

The River and Sandbar of Etel
The mouth of the estuary is marked by a formidable underwater sandbar moving according to the winds and currents: it is the famous bar of Etel.
A unique site, in perpetual motion, making it difficult to navigate the entrance to the Etel river but offering magnificent views.
Legend says that Brigitte, a woman of great kindness to the inhabitants of Etel, was abducted by pirates. Taking the sea with her captors, she would throw a handful of sand that would have formed Etel's bar, thus protecting the Etellois from other invasions.
Between ocean and land, the Ria of Etel invaded by the sea with the tides, offers changing landscapes. Made up of small islands and peninsulas, this inland sea can be explored as you stroll along these numerous hiking trails.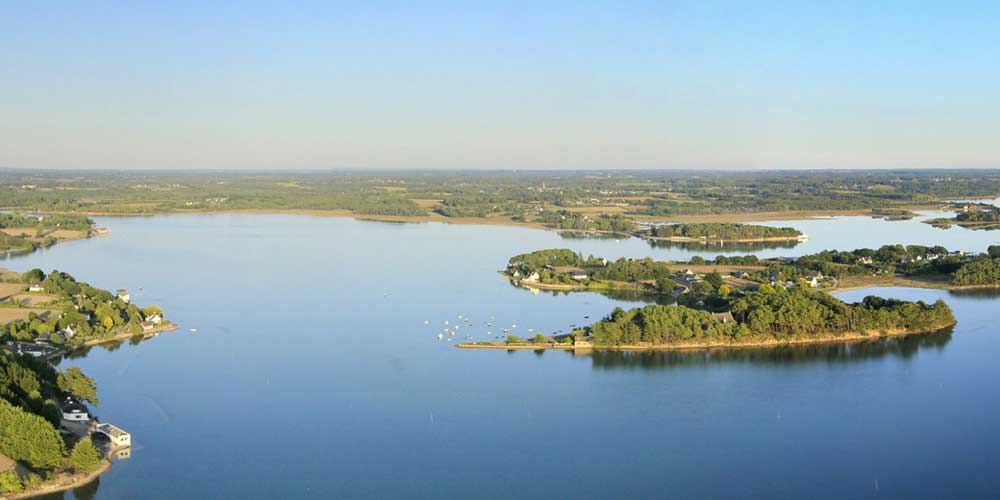 Etel and the tuna boat museum
On one of the banks of the estuary is Etel which was one of the largest tuna fishing ports on the Atlantic coast between 1930 and 1960.
Every summer, in memory of his past, Etel celebrates the "tuna festival" to the rhythm of bombardes and bagpipes
A visit is required at the tuna boat museum. Through models and collections, this maritime museum traces the history of Etel and its sailors.
Hiking and cruises on the Etel river
All around the river of Etel, the villages of Etel, Erdeven, Belz, Plouhinec and Locoal Mendon offer beautiful walks along marked trails.
To discover here: nature walks and hikes around Etel
From the port of Etel, you can also choose to embark on a commented cruise of 1 hour 30 minutes, a nice way to discover this small inland sea.