European ecolabel campsite
Environmental and ecological approach : our commitments
Our campsite certified european ecolabel
For several years, the campsite La Baie has adopted a business strategy guided by strong social and environmental choices. The economic development of the company must integrate the preservation of the collective good. We wish, through this page, to assert our ambitions and continue our actions in terms of CSR (corporate social responsibility).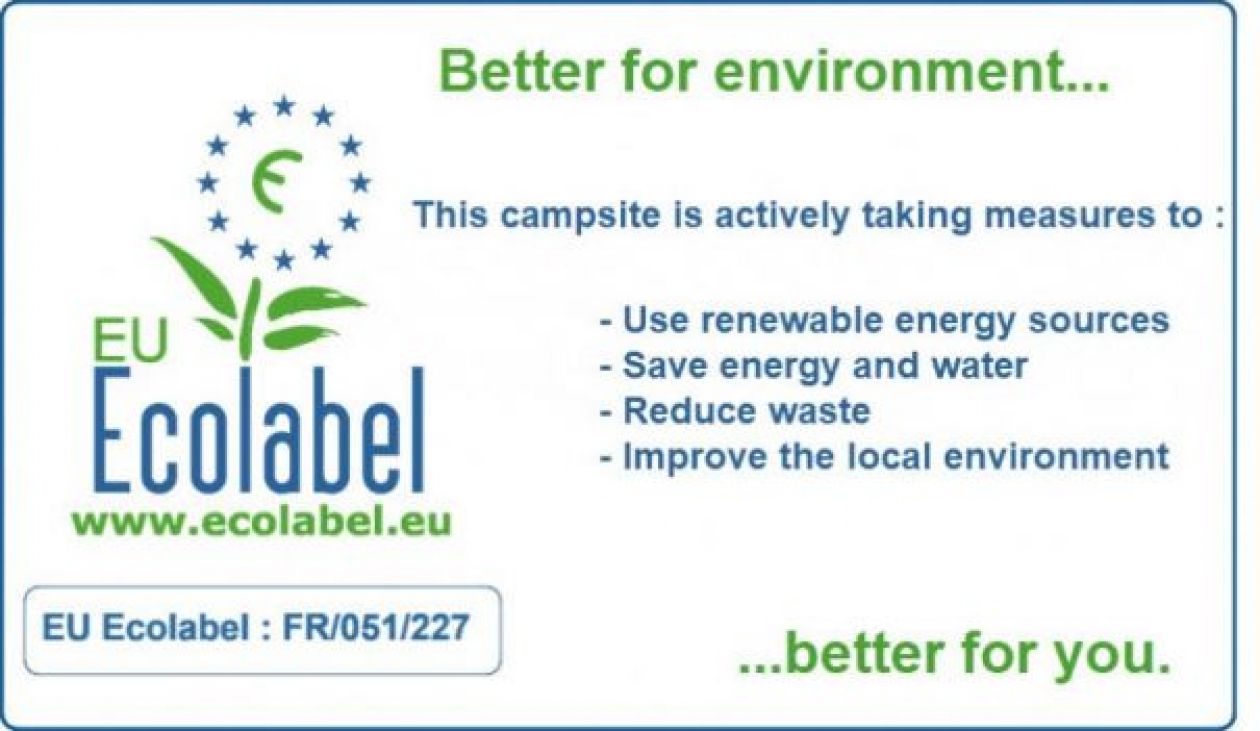 What is an ecolabel?
We have been committed for years to protecting the environment (reuse of rainwater, recycling, sorting, etc.) and have decided to highlight it and go even further by having us certified as an European Ecolabel Campsite. To obtain this ecological label certification, we are committed, as a tourist host in France, to reduce the impact of our activity on the environment and to optimise the management of the resources used by our establishment.
Water, energy, waste: our actions in place
We limit our water consumption thanks to a rainwater collection well designed to water our green spaces.
We also have water flow reducers installed in our shared sanitary facilities: we have succeeded in reducing water consumption per person per night to 78 L (national average for campsites is 140 L)
3.9 tons: the amount of waste recycled each year, or 0.11 kg per day and per person, thanks to our team and to you. And we need your commitment by our side to go even further!
New for 2023: installation of a composter and training received by the campsite team.

New for 2023

: installation of two charging stations for electric vehicles.
100% of the electricity we buy comes from renewable energy sources.
We use energy-based light bulbs in the common areas and the rented accommodations.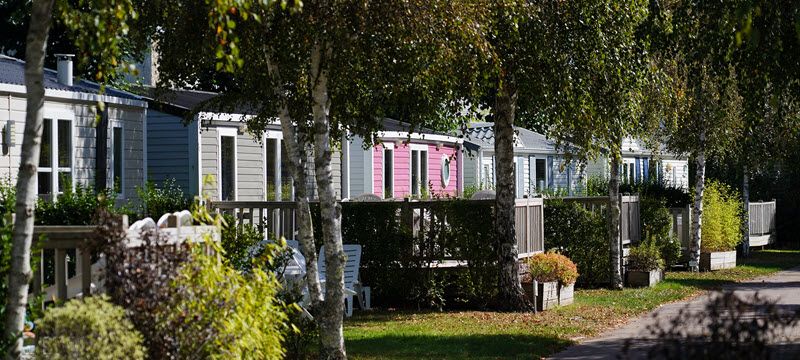 Serving the collective ...
In our premises:
The rules of life at the campsite La Baie are not numerous but they are essential:
• Well-being and consideration: these are the watchwords of business relationships and ensure that everyone can flourish in their daily work.
• Encouragement of personal development with regular quality training offered to our employees.
In addition, through the social prism, the campsite La Baie is also a company turned towards the others. We are involved in sponsorship and local partnership, which is why we prioritise short circuits.
Our actions:
• Choice of local craftsmen for the work.
• Promotion of local producers.
• Partnership with establishments and services providing assistance through work (
ESAT
).
• Sponsorship of the
team Envol Bretagne
(swimrun team qualified for the last world championships)
• Participation with the team in actions in favor of the
Telethon
(Charity event).
In conclusion, a CSR policy is JUST common sense in the service of the collective. It is simply a company's contribution, through useful actions, to improving our tomorrow.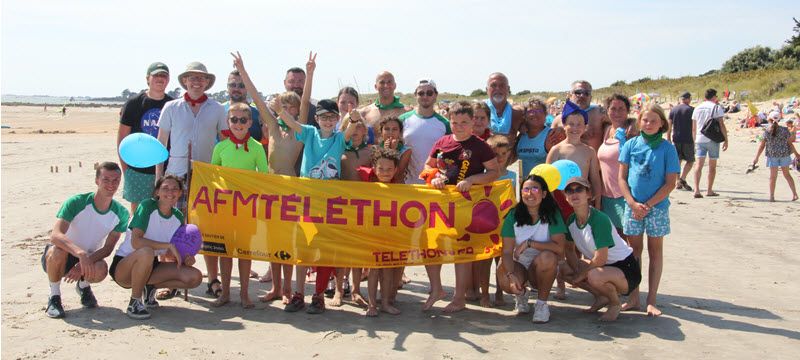 For holidays that respect the environment ...