City of art and history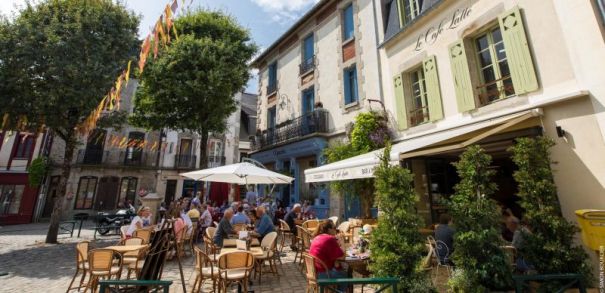 Former residence of the Dukes of Brittany, Auray is located on the banks of the Loch River.
Its high city and low city, cobbled streets and half-timbered houses are all evidence of the medieval era, during which time Auray knew development and prosperity thanks to the activity of its port.
The old streets of the city centre are lined with timber-framed houses where today have settled stores and art shops.
To do : market in Auray
Around the covered markets, the main square comes alive each week with one of the most important markets in Morbihan.It is set in the town center from 8 am to 2 pm, on monday mornings.
The picturesque Rue du Château with its galleries of painters, sculptors and craftsmen allows you to reach the lower town and the port of Saint Goustan.
The Port of Saint Goustan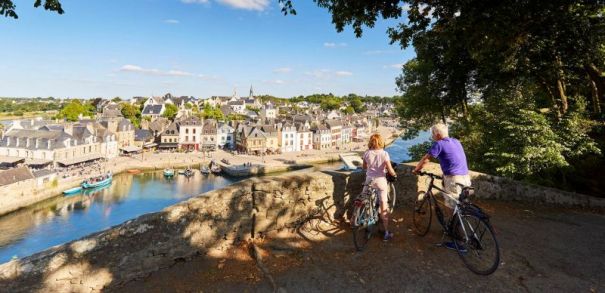 After having taken the bridge Saint Goustan, bridge with four arches of stone of the 15th century, you will immediately be seduced by the charm of this small port, subjected to the tide, installed on the banks of the river of Loch.
Here again, cobbled alleyways and mansions of the 15th and 16th centuries have gone through the ages. On the bustling Place Saint Sauveur, you will find the terraces of cafes, brasseries and restaurants.
On the quay Francklin, events, exhibitions and festivities follow one another throughout the year: flea market, street performances, book and postcard market, craft market ...
Regarding walks, you can from Saint Goustan take a hiking trail along the river that will lead you to the port of Bono and several hiking trails.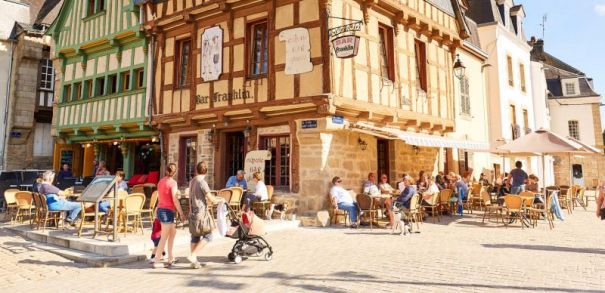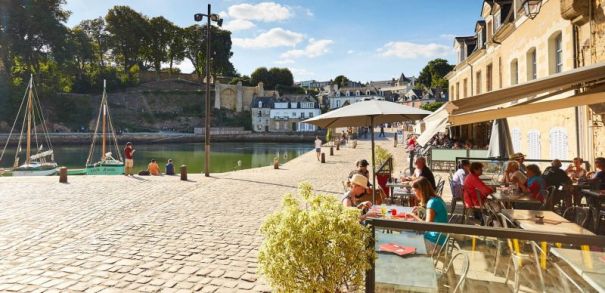 Discover the River of Auray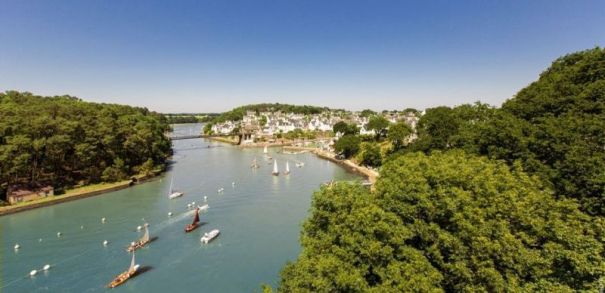 From Saint Goustan, you can also rent an electric boat with
Ty Bagou.
A beautiful and quiet cruise along the water that will make you discover the castles and mansions that line the banks of the river of Auray, with stopover at the port of Bono...
Culture : Détour d'Art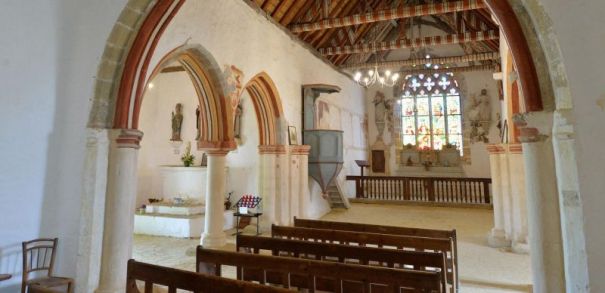 Détour d'Art
is a cultural event to discover the chapels and monuments around Auray.
About twenty sites with many guided tours, from July to mid-September.
To do in summer!