Carnac
Beaches and megaliths...
Just 10 minutes from the Camping de La Baie, discover Carnac, as famous for its sandy beaches and seaside life as for the richness of its historical heritage and archaeological sites.
Sea side as land side, more than 40 kilometers of trails allow to travel on foot, by bike or riding the entire region of Carnac.
Good visit !
Carnac-Plage, sea resort in the bay of Quiberon
Saint Colomban, Ty-Bihan, Légenèse, the Grande Plage, Beaumer: these are magnificent sandy beaches lined with maritime pines, ideal for swimming and relaxing with family or friends, which border the coast of Carnac.
Activities and water sports are widely represented: diving, stand up paddle, sailing, funboard ...

While strolling along the large beach of Carnac, you will discover in front of the sea the many villas with old charm, built more than a century ago when Carnac Plage was only a "great sand dune" .

Carnac Plage, it is also a very lively seaside resort, during the day as in the evening, where the ideas of outings do not miss: casino, bars and glaciers, restaurants, discotheques, cinema, room of games and rides ...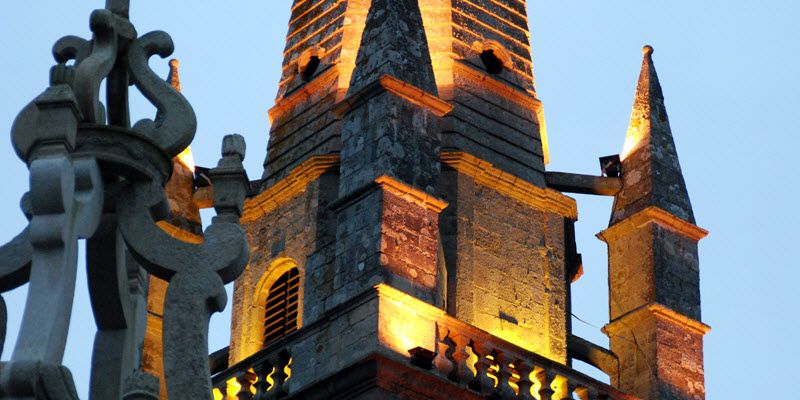 Carnac-Village, an authentic charm
5 minutes from the seafront, waits for you the village of Carnac, to discover the rhythm of its lively market, one of the most important in the region, with local products and local crafts.
Market days :
Wednesday and Sunday, from 7.30am to 1pm, Saint Fiacre car park in Carnac-ville
Thursday, in july and august, from 6pm, craft market in streets of Carnac-Ville
Tuesday, in summer, organic market on the place of Port-En-Dro in Carnac-Plage




To visit:
The church of Saint Cornély, built in the 17th century, one of the most beautiful renaissance style monuments of Morbihan.

The famous museum of prehistory has one of the richest prehistoric collections in Europe and offers activities and guided tours on the megalithic sites.

All around the town, many monuments testify to the rich cultural past of the region of Carnac.
The village of Saint Colomban, former fishing village, is a good example, with its fountain and beautiful small granite houses surrounding its chapel.
Or the Chapel Saint Michel perched on the tumulus Saint Michel, which offers a breathtaking view of the region and the Bay of Quiberon.
Carnac, important place of prehistory
More than 3000 granite stones erected and aligned for nearly 4 kilometers: the megalithic alignments of Carnac continue to question scientists and history buffs.
To the visit of this site as enigmatic and impressive as it is, are added those of many megalithic sites (tumulus, cairns, cromlechs ...) covering the entire region of Carnac.
To better understand what was happening in Carnac, thousands of years ago, the museum of prehistory offers conferences, guided tours, workshops and demonstration of prehistoric techniques, initiation to archaeological excavations ...
A nice way to go back in time ...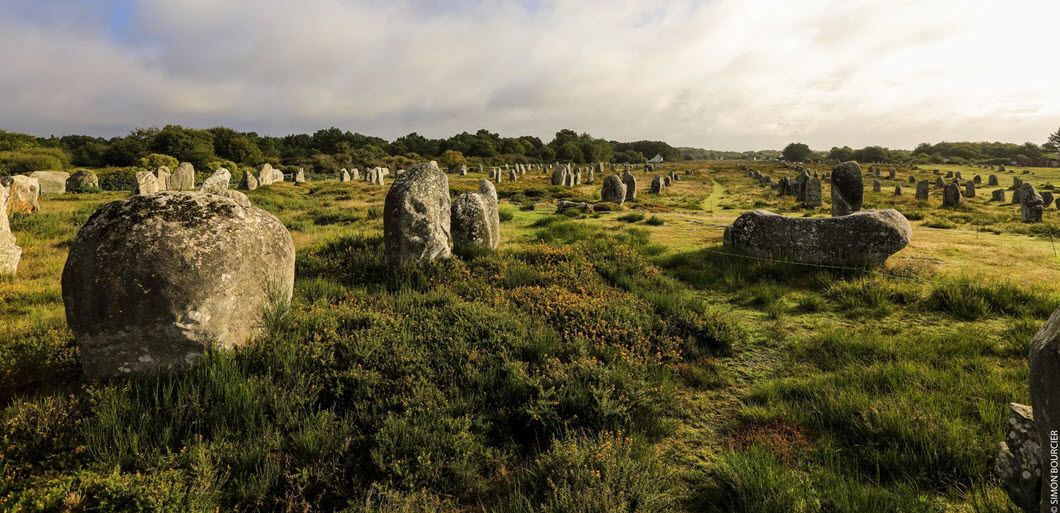 © Simon Bourcier