Wild coast
A protected natural site on the peninsula of Quiberon
Coastal path
The Wild Coast of Quiberon is one of the exceptional natural sites of the Brittany coast. Facing west, battered by the swell and regularly swept by strong winds, this granite coast is discovered on 8 kilometers, along its coastal path. This path is reserved for pedestrians and preserves fragile flora and fauna.It allows you to admire a powerful and ever-changing sea from the cliffs covered with lichen and seasonal flowers: carnations, heather, violets, brooms, maritime armory ...
Caves and natural arches...
All along the Wild Coast, erosion has created many creeks, beaches, rocky escarpments but also dozens of caves, some of which are discovered at low tide and natural arches, such as that of Port Blanc. Attention, the wild coast is aptly named, even in calm weather, the waves are dangerous and swimming is prohibited. Stay cautious, bottom blades can pop up anytime and accidents still occur despite the municipality's recommendations.
To go to Quiberon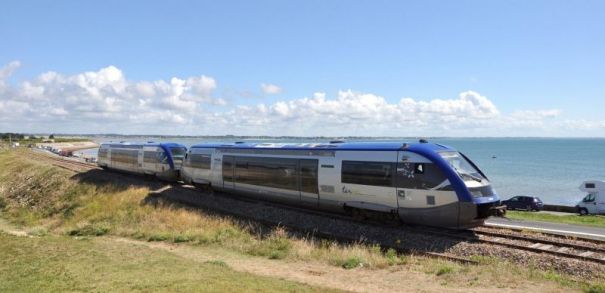 To discover Quiberona in summer, leave your car and take the TER train that connects Auray to Quiberon, le "
tire-bouchon
". Every day in July and August with 9 stops, from Auray station to Quiberon station. At specific times, you can take your bike on train.
At Quiberon station, there are buses to go to the Port Maria ferry terminal for departures to Belle-Ile, Houat and Hoedic islands.
Hiking and cycling

The coastal path allows you to explore the wild coast from north to south. You can discover the coast on the bay of Quiberon.
To discover hamlets, fountains, megaliths and chapels, take the several hiking trails on the peninsula.
By taking cycle paths you can also follow the wild coast and cycle to Quiberon.
The hiking and cycling map can be downloaded at the bottom of the page.