Family story
One of the first camping sites in Brittany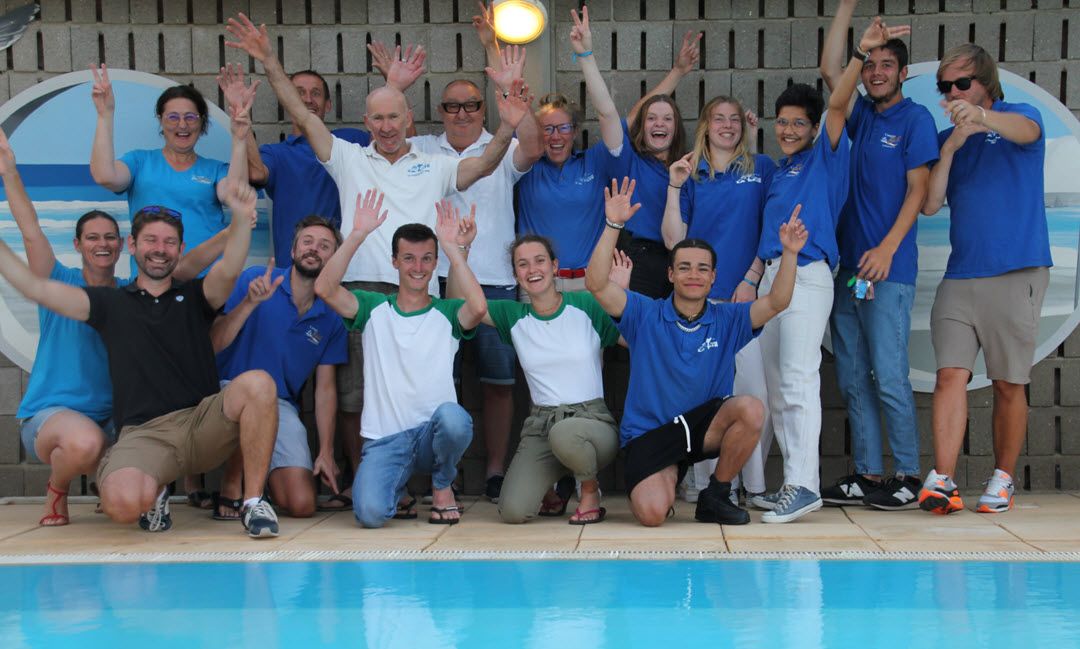 The "Camping de la Baie" was created in 1954 by Pierre Bernard. 2019 will be the 65th year for this family business, managed by the same family since its creation.
The layout of the campsite, the creation of the pitches and infrastructures was put in place by the son of Pierre and Marcelle, Christian and his wife Solange since 1976.
In 2015, one of Christian and Solange's daughters, Solen and her husband, Gildas, make the leap and leave their professions in finance, and their lives in Luxembourg, to embark on the adventure.
Solen deals with both the management of the campsite (marketing, promotion, booking management) and customer reception.
As for Gildas, he is also responsible for the management of the campsite (accounting, investments, technical part, swimming pool) but also the management of the grocery store and the bakery.
A team at your service all year round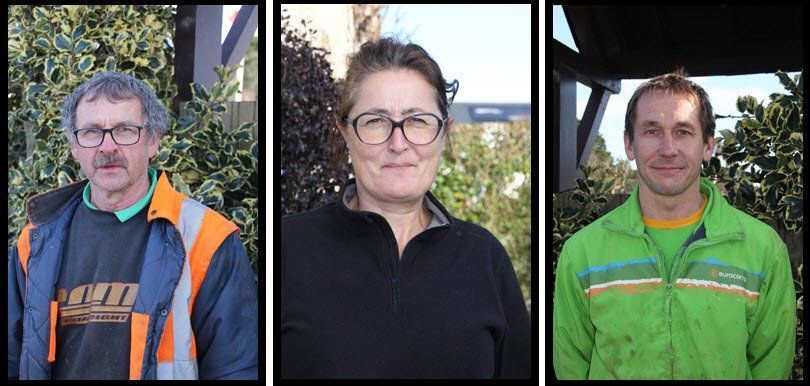 Tree permanent employees complete this team :
Jean-Yves has been working at the campsite for 22 years and Nicolas for 12 years. They are more in the technical part, in turn masons, landscapers, electricians, contractors (TP), they maintain the pool and other infrastructure.
Delphine has also been in the tenm for 12 years. In the winter she manages the bookings, answers your calls and send you emails ; In summer at the reception she is there to welcome you and inform you about the rambles and other sport activities.
They also work hard to make your holidays a successfull parenthesis!
During the five months we are open a team of about 15 temporary employees joins us gradually during the season.
The campsite has been transformed over the years...
1954 : Transformation of agricultural fields in campground. Tents and caravans gradually replace cows
1974 : Construction of the crazy golf and first tennis court
1976 : Resumption of camping by the eldest son of Pierre and Marcelle Bernard: Christian
1978 : Renovation and expansion of the bar and the store in its current form
1978 : Extension of the sanitary blocks and construction of the reception at the current location
1978 : Classification in 3 stars
1984 : Classification in 4 stars
1984 : Creation of the TV room above the second sanitary block
1985 : Establishment of the partnership with the English tour operator Keycamp (now Eurocamp)
1986 : Extension of the playground and installation of the multisport field
1990 : Construction of the heated pool and water slide
1990 : Beginning of the organised activities and creation of the kids club
1997 : Purchase of a land and extension of the campsite to create 17 additional pitches
2002 : Arrival of the first mobile homes
2012 : Installation of the Wifi to cover the whole campsite
2015 : Resumption of the campsite by Solen and Gildas
2016 : Creation of a covered area for the shows and the kids club in case of bad weather
2018 : The first equipped tents
2019 : Full refurbishment of the second washblock (heated area and double cabins)
2020 : The first mobile home for persons with reduced mobility