In July and August, the Camping de La Baie offers young people from 6 to 12 years to come join the kids' club, animated free.
They can make friends of all nationalities and take part in the games and competitions organised in the campsite or on the nearby beaches, to discover the joys of seaside activities.
Activities for children, all week
During the summer, our animation team welcomes children all week, except Saturdays, from 10am to 12pm.
Every Tuesday afternoon is the opportunity to find the kids'club at Camping de La Plage, from 2 pm to 4 pm for intercamping games, especially on the beach of Kervillen.
The beach, the sea, an extraordinary playground! And it's safe.
Three times a week, the evening at 7:30 pms, a Mini Disco evening is organised and Fridays, kids prepare a show for the evening.
Creative workshops, painting, make-up, Olympics, treasure hunt, land art, sand sculptures, fishing: activities and games as numerous as they are varied!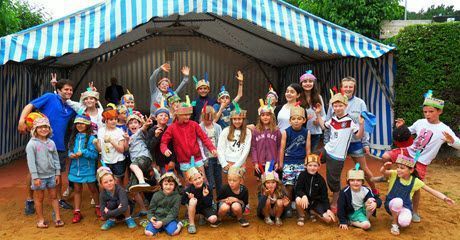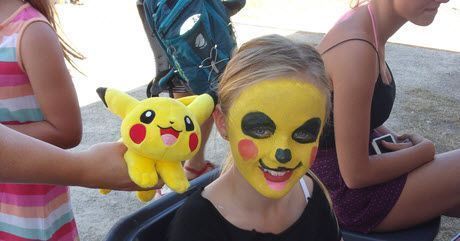 Each week, thematic activities offered at the kids' club
Here are some examples of activities, proposed on a week of holidays to the children by our animation team of animatorson the beach as well as inside the campsite.
Prehistory Week:
Painting in the manner of Lascaux caves - prehistoric beret
land 'art
Cromagnon Challenge
Origami animals
Treasure hunt
Fresco / puzzle
Far West Week:
Make your Indian headdress
Sagamore
Boat building
Play the plague
Indians - Cowboys gold digger
Make your pirate flag