Interceltic Festival 2016
Lorient Interceltic Festival 2016
The great annual festival of the Celtic nations will take place in Lorient from August 5 until August 14 2016 !
It is a great event during the summer in southern Brittany.
During these 10 days, discover the traditional songs, music and dances of all the Celtic nations invited, with concerts, shows and parades.
A preview of the festival 2016
The Great Parade of Celtic Nations is composed of more than 3,000 artists, dancers and musicians, marching through the streets of Lorient, in traditional costumes. A show not to be missed!
Interceltic Festival 2016: Year of Australia
Here is the poster for the Festival Interceltique , the guest of honor is Australia.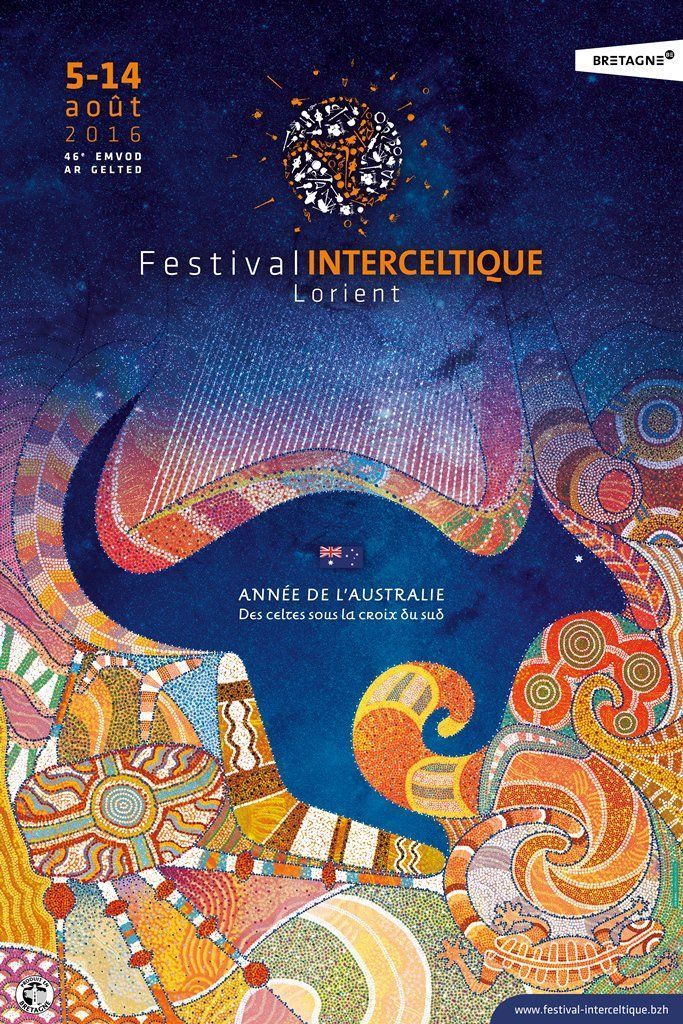 This beautiful poster, created by "Orignal Communication" mix celtic and australian symbols (boomerang, harp, salamander, triskel ...) and honors the aboriginal art.

The festival program will be announced on April 14 !

Follow now the news of Interceltic Festival 2016: www.festival-interceltique.bzh