Animation program 11th - 17th July
Animation program 11th to 17th July
You can check out the days and times of the animations in the table below.
You can also download the animation program from 11th to 17th July.
* : Children without parents are only accepted in the activities of the Mini Club (From 6 years old). Regarding the other activities they need to be in the presence of an adult (For children less than 14)
In Summer : kids club!
The kids club is free.
Our team of enthusiastic entertainers offers to the younger ones a themed program with exciting activities every week during July and August !
Activities but also mini disco evenings organized, kids show, drawing contest, games, creative and artistic activities...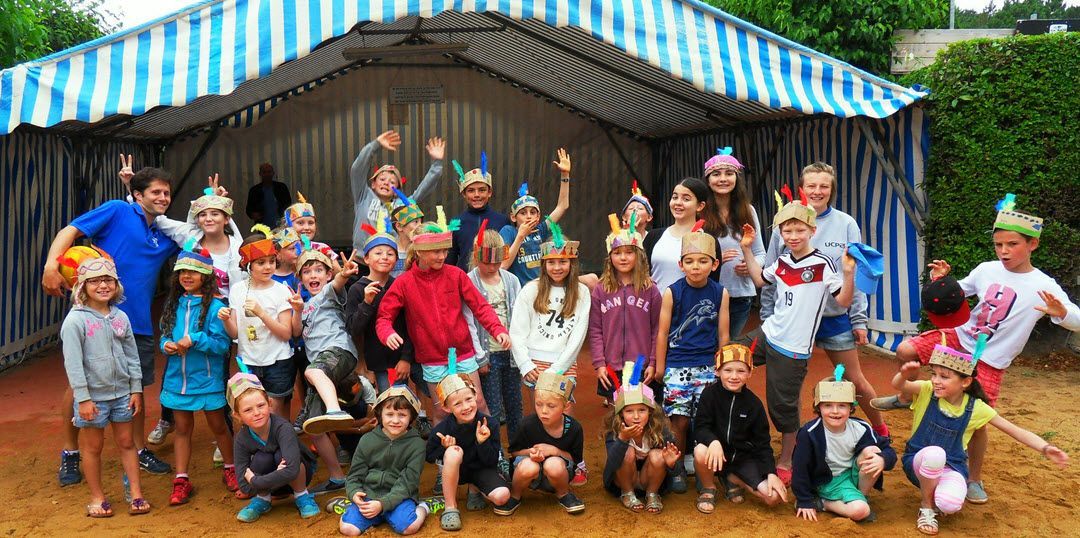 Segway or tree-climbing ?
Riding around the campsite.
Meeting every wednesday in front of the restaurant at 9:30 a.m.
Price: 15€
tree-climbing park
Getting adventurous ? Try to go from trees to trees at Parc Forêt Adrénaline. meeting 9.30 am on the spot, every thursday.
Prices: Formula Parc Aventure: 7 € (2-4) / 9€ (4-6) / 12€ (7-9) / 15€ (10-13) / 19€ (14 and more)
Formula Trampoforest : 9€

Excursion to Houat
Every wednesday, excursion to Houat island from 9am to 7.20 pm.
Meeting at 8.45am on the port of La Trinité.
Prices : 29 € (adult) / 20,50 € (4-17 years old) / 5€ (4 and less)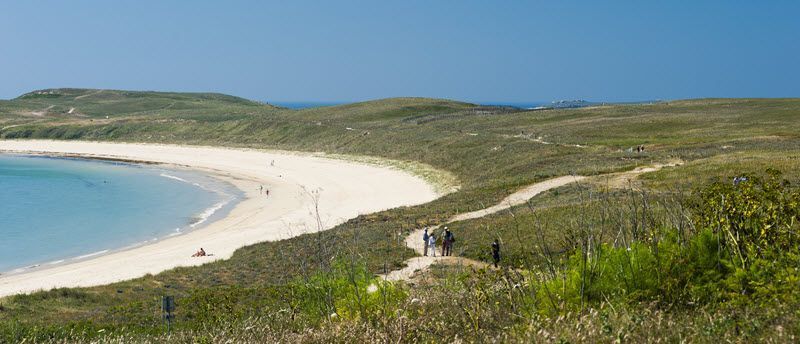 © Dubois Xavier
Guided tour with little train in Carnac

Discover the world's most beautiful neolithic site on the 50-minute guided tour with mysterious menhirs and dolmens!
After, you visit Carnac and its white-sand beaches, and the harbour of La Trinité sur Mer.
Meeting at 7:30pm in the parking lot in front of the campsite, every sunday.
Prices: < 2 years: free, < 12 years : 4,50 €, 12 years old and more : 7,50 €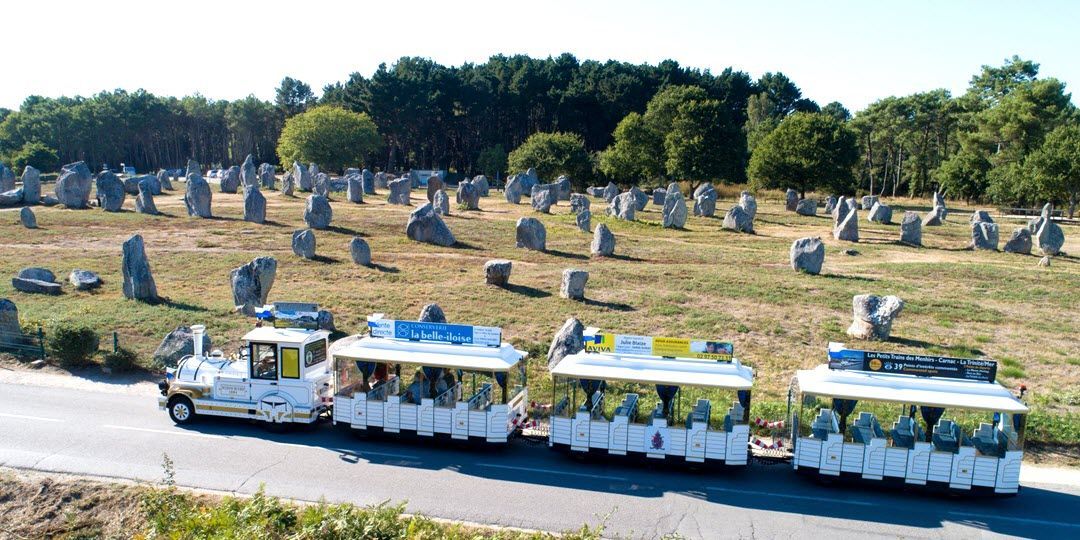 Beach and heated swimming pool right next to your holiday rental …
On top of that activities program, enjoy at any time our leisure facilities: aquatic area with heated pool, playing area for children, sports fields (tennis, volleyball, french boules, minigolf, basketball …)
Besides, if you crave for a stroll or a trip off the coast, you can always rent bikes, canoes and standing paddle boards. All information is available at the campsite's reception!
And don't forget Kervillen beach, accessible from the campsite …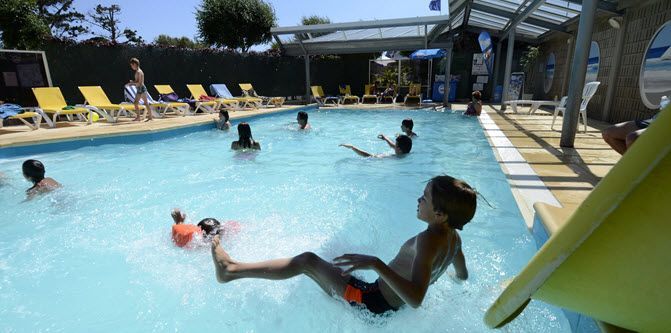 Accommodation: your questions on how to book a mobile home or a camping pitch
Do you need more details about your booking or the whereabouts of your holiday rental?
You will find all the details about your stay with us in our FAQ. Of course, you can contact us by phone or email : our team is at your disposal :

Every day from 9am until 7pm during low season
Every day from 9am until 7.30pm during high season

To contact us:
Phone: +33(0)2 97 55 73 42
Email: contact@campingdelabaie.com

See you soon!