Animation program - from the 27th of August to the 2nd of September
Animation program at La Baie campsite, from the 27th of August to the 2nd of September
This week :

Olympiads, mini-club, tournament (petanque, beachvolley, table tennis, football), aquagym, cardiotraining and circuit training...

Evenings : welcome drink, movies, "mini disco" for kids, concert...
And external activities, each week : karting, little train, visit oyster farm,segway, golfe cruise, tree-climbing park...

Make your choice !
You can check out the days and times of the animations in the table below (Click for a larger view).
You can also download the animation program from the 27th of August to the 2nd of September.
Kids club : free activities for children all week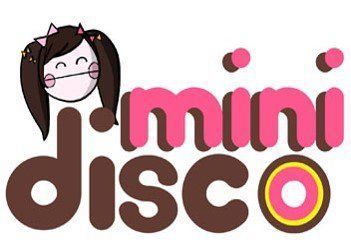 The mini club and its team : Anna, Nolwen et Dorian, welcome the youngest and organize various games !
Theme of the activities of the week: "Asterix" but also mini disco evenings organized and olympiads with the children of Le camping de La Plage.
*Children without parents are only accepted in the activities of the Mini Club (From 6 to 12 years old).
Regarding the other activities they need to be in the presence of an adult (For children less than 12).
Discover the area : little train, golfe cruise and visit of an oyster farm
Golfe cruise
Every wednesday, discver the Golfe of Morbihan on a boat.
Meeting on the parking lot at 1:30 p.m with your car. Bring walking shoes.
Prices : < 4 years old : 2€, children : 10,50€, adults : 18,50€
Little train Carnac - La Trinité sur Mer
A unique way to discover the area !
Every Sunday, meeting at 8:00 p.m on the parking lot.
TPrices : < 2 ans : free, < 12 years old : 4,50€, 12 years old and more : 7,50€
Visit and oyster tasting
Enjoy the visit of an oyster farm, gold medal 2017 for their oysters.
Every Monday, meeting at 5 p.m at the Henry oyster farm, in Luffang - Crac'h.
Free
Karting, segway or tree-climbing ?
Mobilboard Carnac : Ride the coast on a segway!
Meeting every wednesday in front of the animation board at 9:30 a.m.
Price: 17€
Forêt Adrénaline Carnac : tree-climbing park
Getting adventurous ? Try to go from trees to trees at Parc Forêt Adrénaline.
Every thursday, meeting on the parking lot at 9:15 a.m. Bring shoes / sneakers
Prices : < 4 years old : 5€, < 6 years old : 9€, < 9 years old : 11€, < 15 years old : 14€, 16 years old and more : 17€
Karting
The only way to know who is the fastest !
Every day, from 1:30 p.m to 7 p.m upon availability at Karting de Ploemel, ZA de la Madeleine
Prices : < 7 years old : 8€, < 13 years old : 13€, 14 years old and more : 15€